Evening Dining
Served 6pm - 8.30pm
***To make a Reservation, please call 01834 842507 by 6.30pm on the Reservation Day***
Our kitchen team pride themselves on culinary excellence.  Combined with an outstanding view over Giltar Point, South Beach and Caldey Island, a relaxed atmosphere and locally sourced menus the combination results in a fabulous dining experience.
Where possible we source as much as we can locally, often serving fish landed in the Harbour - you can't get fresher than that! 
Traditional favourites with a modern twist, really sums up evening dining at The Giltar.  
All menus are subject to change.  
Evening Menu
Starters
Homemade Soup of the Day with warm crusty bread (Ve, GF) £7
Crispy Tempura King Prawns with sweet chilli dip (GFA) £9

Giltar Chicken Pate with warm toasted shards & apple cider chutney (GFA)£8.50
Hummus & Toasted Nut Bruschetta with cherry tomato salad (Ve) £8.50

Chargrilled Pimento & Olive Salad with dressed mixed leaves (GFA, Ve) £8.50
Main Course
8oz Sirloin Steak  £25
With Onion Rings, Tomato & Chips (Add Peppercorn Sauce @ £3.50)
Roast of the Day £18
Served With Seasonal Vegetables, Potatoes & Natural Pan Gravy (GFA)
Grilled Escalope of Pork £20
Spicy Siracha Dip & Salad
Chargrilled Lemon & Garlic Chicken £19.95
With Chipotle Mayonnaise
Mediterranean Vegetable Wellington £19.50
With Rustic Tomato Basil Sauce (V)
Fillet of Salmon £21
With a Lemon Mayo & Fresh Basil Salad (V)
Pan Fried Fillet of Seabass £19.50
With a Smoked Paprika & Caper Herb Butter (V)
Giltar Pizza Margherita £15
With a Marinated Olive & Tomato Salad (V, VE)
All served with Chips, New Potatoes or Roast Potatoes (unless specified)
If you have any allergy or dietary requirements, please ask a member of staff for assistance
*Please ask/advise for Gluten Free options*
V = Vegetarian
Ve = Vegan
GF = Gluten Free
GFA = Gluten Free Alternative
Child Meals £7
Sausage Chips and Beans
Tomato Linguine
Chicken nuggets,chips and beans
Sides
Onion Rings £3
Cheesy Onion Rings £4
Side Salad £4
Chips £3
Cheesy Chips £3
Chilli Chips £5
Desserts £6.50
Please ask your server for Today's Desserts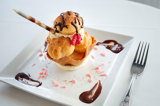 To book a table please call us on 01834 842507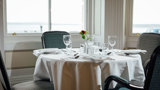 Get in touch
If you'd like to check availability for our accommodation, restaurant and/or events please get in touch - we'd love to hear from you!